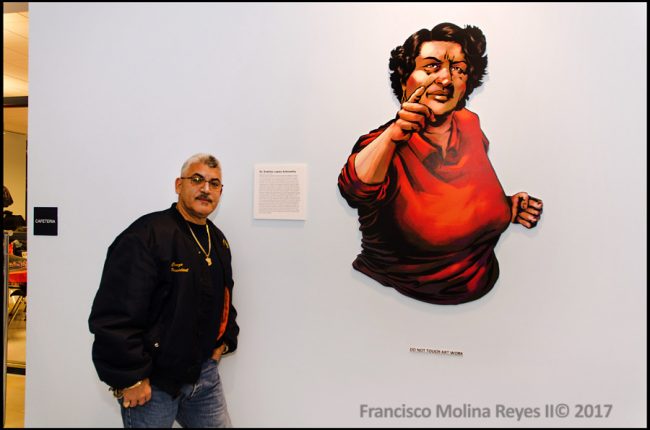 (November 29. 2017) An art piece honoring Dra. Evelina López Antonetty was unveiled at the International Leadership Charter High School, in The Bronx. Joe Conzo Jr. was present to represent his family, and his late grandmother who was the founder of United Bronx Parents, Inc. The piece, along with several others, was curated by 'La Borinqueña' Superhero creator Edgardo Miranda-Rodriguez.

Photo by Francisco Molina Reyes II
(October 11, 2017) Photographer Joe Conzo Jr. was recently honored with an event held at LaGuardia Community College titled "Joe Conzo, Born in the Bronx" – as part of a Latinx Committee Hispanic Heritage Celebration. Joining Conzo, Jr. were the Honorable Ruben Diaz, Jr., Bronx Borough President, Joe Conzo, Sr. with Professor Jane Holzka, and the Papo Vazquez Quartet (featuring Johnny "Dandy" Rodriguez). Students performed theatrical works by Cuban playwright Eduardo Machado, and there was a Latin dance performance by Marlon Mills and Ashley Warner. The discussion with Joe Conzo, Jr. was moderated by LaGuardia CC Professor Will Fulton. The event officially launched an exhibition of photos taken by Conzo Jr. The exhibit will remain on display in the LaGuardia CC lobby through October 31, 2017. For more info: goto: http://cunyhumanitiesalliance.org/event/joe-conzo-born-in-the-bronx-hispanic-heritage-celebration-event/.